I'm Chris Adams: 
I've been an Entrepreneur for the better part of my life.  I did hold a couple of normal jobs attending college, but honestly, I always found myself trying to leverage a business out of whatever I was tasked with.  I've been President and CEO of a multi-million dollar technology company since 2005.
I attended college at Boise State University in two stints.  Starting out as an Accounting major but after one short season of taxes, that was enough and Business Management it was.  I attained my BBA in 2002 and have been running my own firms since. 
What's unique about how I built my businesses is, I did it WITHOUT a sales force.  We have grown primarily through referral aka network marketing.  And we are moving our marketing efforts online by utilizing technology, the Internet and the greatest referral program in the world…social media.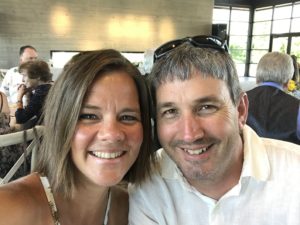 So, essentially, I have been doing network marketing my entire life.  Now, it wasn't until my wife and I got involved in a network marketing company that I started to see the gap.
The problem I had with the traditional MLM training and methodology was that I didn't want the success of our business just to be tied to our friends and family.  I also did NOT want to be that 'guy' at the grocery store trying to sell you our MLM business by starting a conversation with an ulterior motive.
And, today, that is what I am sharing with you.  If you are one of those people that sees the potential of leveraging Social Media as a way to grow your home based business, MLM, online E-commerce, affiliate marketing or a blog, then this information could and should be the most important piece of your marketing strategy!
So, if you are ready to get started, here is a link to the start of your journey, a take our business readiness quiz!
Follow us on FB at https://www.facebook.com/smadasystems/
Hope is not a strategy.  –John Maxwell