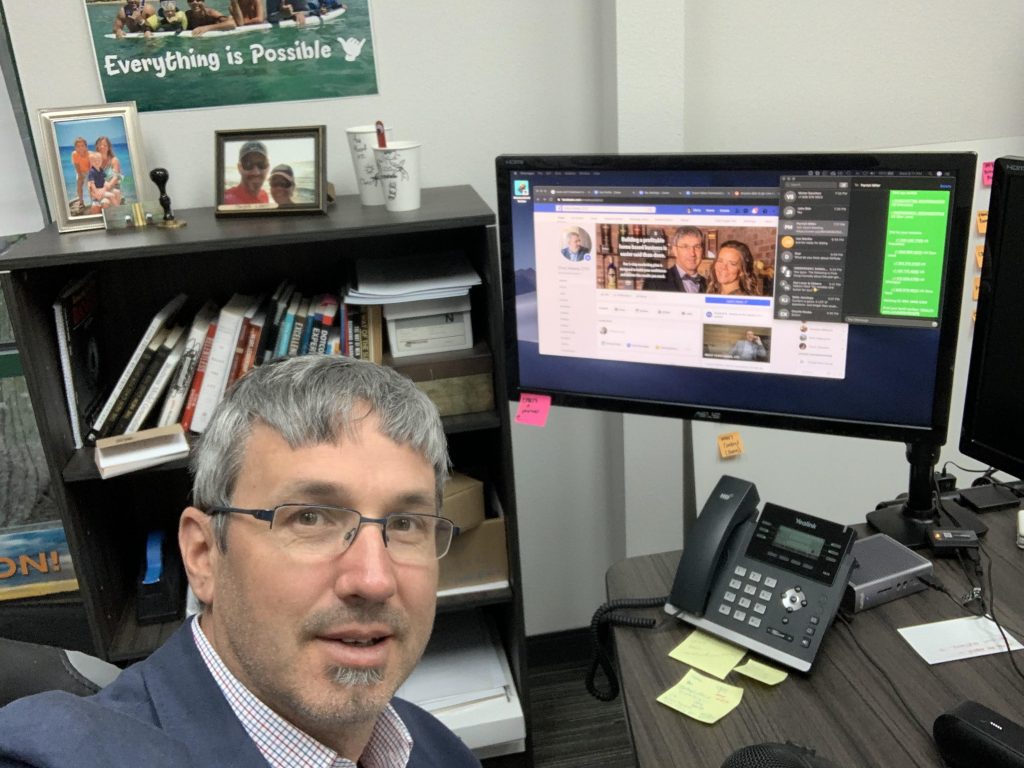 Let's get real about network marketing and its potential for profitability.
Network marketing presents an incredible business opportunity with limitless upside.
But for the last three years, I've been trying to figure out why network marketers believe they are different from any other business start-up.
During that time I've been struggling to understand why my fiancee thinks her home-based business is different from a traditional business.
My conclusion, to the dismay of some network marketers, is that there's NO difference between a network marketing home business and ANY other business.
Network marketing is very much the same as any business. But to create sustained profitability, you must look at it through a new lens.
I've been told several times by seasoned network marketers that "Network marketing is different." Why? There's a perspective that my business is a "traditional" business and network marketing is about "relationships."
Really?
Business is about people. People are about relationships. Relationships are about connection.
Every great, strong, and profitable business is about relationships; that doesn't apply only to network marketing.
My big "Ah-ha!" moment is that network marketers are not being taught how to build a sustainable and profitable business.
No business is entirely about sales, profits, dividends, bonuses, or incentive trips.
And this just doesn't apply to customers. It applies to employees, sub-contractors, vendors, and everybody else businesses touch.
This applies to businesses of all sizes; it doesn't matter if it has thousands of employees or just one—you!
The more I'm exposed to traditional network marketing, the clearer I understand the bigger underlying issue that has been keeping my fiancee stuck for three years.
Sure, she enjoyed some early success as she began to introduce products to our friends and family.
She rank-advanced a few times, walked across the stage, saw her name on the screen, and got to hold up a few cardboard checks that still sit on the bookcase in our office.
That initial burst of success, from my observation, is typical—and well-deserved.
Most network marketers see early success because they're able to sell to friends and family because that's the extent of their marketing reach.
Unfortunately, this is where network marketing goes off the rails. Why do so many network marketers get stuck in this phase?
Because we get half-truth after half-truth. In fact, network marketing has almost become taboo. We've all heard these often-repeated network marketing taglines:
"Everyone is your customer."
"You're just two people away from six figures."
"Everyone's a maybe until they're a yes."
"It's not selling, it's sharing."
People are skeptical because network marketing ventures promise wild success, when in reality many people's profitability comes to a screeching halt after their initial boom.
Network marketing DOES present an incredible business opportunity with limitless upside—I absolutely believe the potential for profitability exists for every network marketer.
Why, then, all the skepticism about network marketing?
The problem isn't the product, the compensation plan, the incentives, or the industry itself. Realistically, those taglines are all about the network marketer and not about the customer.
The underlying problem is lack of intention and purpose throughout the lifetime of the business.
"Marketing" is in the very name of the industry, and It's true that marketing is the most important part of a business.
For every business. Of every size.
All businesses, including network marketing operations, have four major components:
Marketing
Sales
Operations
Accounting
A network marketer has to manage all of them just like every other business does.
When I sit at a network marketing conference, I see all the compensation disclaimers.
And I recognize that marketing does not equal sales.
Marketing is first because if you can't market, you can't sell. If you can't sell there's no need for operations and accounting.
Let's take "prospecting" as a quick example. Is prospecting a marketing or sales activity?
It's a sales activity.
However, prospecting in today's business environment is obsolete. Prospecting isn't a function of any business now.
Prospecting has been moved into the marketing function because of the use of the Internet, technology, and social media.
When you skip marketing and move straight into sales you encounter all kinds of problems!
Problems with regulatory agencies, company policies, and even with Facebook.
In fact, with the growth of social media and its influence over business, the sales function has drastically changed over the last two years. That's how fast marketing techniques evolve with technology.
The black eye on the network marketing industry should not and does not need to be there.
Let me say this again…Network marketing is an incredible business model with a limitless upside when we utilize current and proven marketing tactics that focus on the customer–not on the network marketer or the network marketing company.
Where else can you start a business (any business) from home and have a product with all the backend operations done for you?
It would cost hundreds of thousands—if not millions—of dollars to create that kind of operation from scratch.
The risk, the employees, regulations, shipping/receiving, customer service, overhead, computers/servers, website—all these things and more—are intentionally built into the network marketing opportunity.
If I was to start both my tech and telco businesses from scratch, it would cost over 1M.
Frankly, at this stage of my life, I'm not sure that's a risk I'd take.
But I strongly believe that households need to have multiple streams of revenue that include a primary revenue stream and then some passive income.
Why? Because it's hard to build wealth when you're constantly trading time for dollars.
It's true that there are many ways to create passive income: 401K, real estate, stock investments, driving for Uber…
But there are downsides to all of those:
A 401K isn't accessible until retirement.
Real estate takes a large amount of money upfront.
The stock market is risky and volatile.
Uber is just another time-eating job.
Network marketing provides an instant business and there's no other business model like it.
The primary downside to network marketing is a bad reputation that stems from a fixed mindset that's entrenched in a worn marketing strategy and obsolete marketing tactics.
Without proper marketing training, network marketing will continue to gain a bigger black eye.
The good news? We can fix this!
You can learn to use network marketing to build a profitable home-based business.
It all starts with effective, intentional marketing.
Before we get to tactics we need to understand and develop message and brand.
Message is everything. Your message is critical and it is, without question, the basis for your entire business.
Defining your message is simple to do and there's no trick to it. But it does require time and thought. And it should, because this is a business and there's a lot riding on it. Defining your message is something you must get right.
This message will help you create music in a noisy social media environment.
You don't need a bigger and louder bullhorn. You need to create music with a clear and powerful message that will attract the customer.
That's why I've developed a framework that can guide you through it.
It's 5 simple steps. 5 "must do" steps. In order.
This framework will empower you to:
Reveal your story as it relates to your product
Develop a basic marketing plan
Teach you to build strong relationships
Lastly, it will teach you to utilize a sales funnel.
Download our FREE PDF: 5 Powerful Steps to Eliminate Confusion and Give You the Skills, Discipline and Confidence to Create a profitable home business.
To help you implement the 5 Steps immediately, you'll also receive:
GUIDE #1, Purpose, which delivers powerful insight about your unique purpose and explores your gifts and talents so you can play to your strengths.
GUIDE #2, Features, Benefits and Value, gives you the tools to speak a language your customers will listen to; and how to sell solutions instead of just products.
GUIDE #3, Strategy Calls, is an action script you can implement easily that provides structure and consistency to your message and supports you in creating dramatic, positive results.
We'll also include this SPECIAL BONUS:
A FREE 45-minute support call with us to ask questions and talk about what you learned and how you can apply this new strategy to make your business profitable.
If you want to build a sustainable business in network marketing then download our FREE PDF here.
Stay tuned for my next post about the three questions you need to answer to separate yourself from your network marketing competition.